Why Our Work Is Important
Overcoming Powerlessness (OCP) is dedicated entirely to the education, support, and awareness of individuals who seek to break patterns that maintain psychologically abusive behavior in order to begin a journey toward personal growth and overcoming powerlessness.
OCP EXISTS TO:
Encourage individuals to take appropriate action
Enable victims to recover their self respect
Educate about healthy relationships
Empower individuals toward healthy self-protection and responsible self care
Promote awareness of emotional abuse and its debilitating effects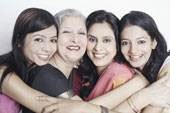 GROUP MEETINGS

Group meetings are for individuals over the age of 18. Meetings are a maximum of 2 hours and focus on specific topics with handouts, exercises, and open discussion. Topics include: defining abuse, rebuilding damaged self-image, confronting abuse, dependency, abandonment, grief and loss, setting boundaries, healthy relationships, concerns about children, and sexual abuse.
FEES
There is a requested donation of $15 per session. However, each person is asked to make a commitment in an amount that is workable for them. Donation of time for volunteer work is also an acceptable form of payment for those who can not afford the sessions. Click here for volunteer information.
CURRENT GROUP MEETING SCHEDULE (reconvening January 12, 2021)
Tuesday Evening Group (2nd & 4th Tuesday of the month)
6:30 pm - 8:00 pm
Praise Community Church
705 S Ogontz St, York, PA 17403
Enter through Door C
Meeting in room 105
COUNSELING
BONNIE WILT, Founder of OCP, received her Masters Degree in Professional Counseling from Liberty University.
If you would like more information on counseling services, please call 717-309-1579 or email bonwilt@aol.com.
"Research has shown that by developing the ability to stand up for ourselves and take initiative, we become more confident and increase our worth as a person."